Our attorneys have over seventy-five years combined experience in representing real estate professionals in all facets of real estate transactions.
Represented buyer in negotiation of purchase and sale agreement for acquisition of $50,000,000 office complex.
Currently provide legal support (leasing, due diligence, environmental, zoning) for the development of the North Texas wireless network for the nation's largest wireless provider.
Represent multifamily client in acquisition and refinance of Texas and Oklahoma assets within a 60+ property portfolio, including negotiation of loan documents for debt from FNMA, Freddie Mac, and independent banks.
Represented church in acquisition of several multi-million dollar properties.
Performed Zoning and land use work for commercial developers and the nation's largest wireless telecommunications provider.
Represent office tower owners in negotiation of leases.
Represent local bank in negotiation of corporate facility leases.
Represent national brand franchisees in negotiation of dozens of retail leases.
Represent several local developers in real estate acquisition, disposition, development, leasing and loan restructuring.
Represented Fortune 500 U.S. energy companies in the development, construction and retrofit of multiple power plants in Texas.
Represented Borrower in a series of corporate credit facilities for the holding company and each of its major subsidiaries, including a $300 million corporate revolver and several series of privately held senior secured notes totaling $330 million.
Represented oil and gas and energy companies in acquisition, financing, development and disposition of pipeline systems, power projects refineries and other industrial facilities.
Represent home builder in acquisition of residential building sites and negotiating construction loan documents.
Represented national retail tenant in negotiation of leases for a portfolio of stores throughout the United States.
Represented Borrower in negotiating $250 million loan secured by hotels in Dallas, Houston, and Chicago.
Represented Borrower in negotiation of a $40 million FNMA loan secured by a multifamily project in Dallas.
Managed legal and closing functions of loan programs originating $2.2 billion in loans secured by various real estate asset classes.
Represented buyers and sellers in acquisitions and dispositions of hotels, retail centers, raw land, and condominiums.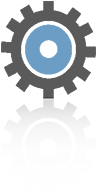 We understand that law is not practiced in a vacuum, rather it is practiced in the context of real world deals, where risk must be balanced with reward. We aim to provide practical advice to clients in order to complete transactions in a manner, and on a timetable, required for each deal.
We seek to establish long term relationships with real estate professionals by approaching each matter with integrity and by striving for excellence in everything we do. GH moves beyond the multi-layered firm model by providing the highest quality service at a value appreciated by real estate professionals.